About San Rafael
San Rafael, California offers its visitors so much more than the usual vacation fare of restaurants and shopping?though it does have those, too. San Rafael?s unique location and mild climate allows gives the opportunity to enjoy a variety of stunning natural views?from waterfront lagoons and bays to the gentling undulating reeds of the Las Galinas Wetlands Area. China State Park gives you the chance to enjoy lush scenery overlooking the Pablo Bay on horseback, mountain bike, or even just by walking one of the park?s many hiking trails. Steeped in history, San Rafael boasts several architectural landmarks. The Mission San Rafael Arcangel has been fully reconstructed from the original mission founded in 1949 and continues to serve its parishioners today. Visitors, however, can tour the mission and visit the gift shop if they want a small reminder of their visit. Discover and learn about local culture by visiting the Boyd House, home of the Marin Historical Society Museum. The Boyd House, a beautiful Gothic building nestled amidst a pretty garden, is a part of San Rafael?s historic fabric and has been listed on the National Register of Historic Places. Inside the Boyd House, you?ll find photographs and artifacts reflecting the local culture and history. And of course, there's always time for a relaxing round of golf!
San Rafael News & Articles
Events in San Rafael
Jasmin Darznik - Song of a Captive Bird (College of Marin)
on Friday, 26 Apr, 7:00 PM
at College of Marin Library at Kentfield Campus
In Song of a Captive Bird, Jasmin Darznik uses the lens of fiction to capture the tenacity, spirit, and ecstatic turmoil of Iranian poetForugh Farrokzhad.
9pm - Open Decks - A DJ Meet Up
on Tuesday, 30 Apr, 9:00 PM
at 19 Broadway
Free event. This is our first DJ Open Decks night at 19 Broadway. Come hang out for drinks and dancing in Fairfax. 21+ to enter. DJs, find out more about our future events at https://www.meetup.com/baydjs/
8pm - Guerneville's Historic River Theatre Benefit Concert
on Thursday, 2 May, 7:00 PM
at 19 Broadway Nightclub
HELP SAVE THE RIVER THEATER! With Mad Mama and the Bona Fide Few, Bed Rockers with members from Swoop Unit. Benefit concert to help rebuild after the flood. Thursday, May 2 at 19Broadway in Fairfax. 8 PM.
Ambassadors 3rd Annual Kentucky Derby Party
on Saturday, 4 May, 4:00 PM
at Private Residence
The Ambassadors for UCSF Benioff Children's Hospital San Francisco invite you to their 3rd Annual Kentucky Derby Party! Founded in 2014, the Ambassadors is a diverse group of volunteers who share a deep love and concern for children's health. Through volunteerism and f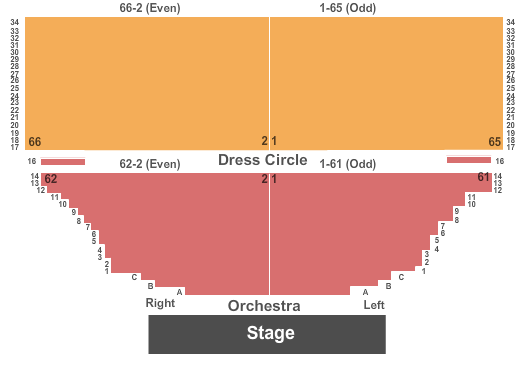 David Sedaris
5pm - The Mythyx
on Friday, 17 May, 5:00 PM
at 19 Broadway Nightclub
The Mythyx not only covers your pop/rock favorites from the 60's through the 10's, we share with you the myths behind the music, interspersing trivia and fun facts between songs. Three-part harmony and a mix of instrumentation lend new interpretations to old favorites
The Magic of Music & Home Theater Event
on Thursday, 23 May, 7:00 PM
at 647 Francisco Blvd E
"YOU are cordially invited to be our guest for an evening of audio bliss at AVi Marin's 2nd annual "Magic of Music & Home Theater" event.  Come enjoy fantastic music, delicious catered food, and adult beverages.
Joe Nichols
on Friday, 30 Aug, 7:00 PM
at James Dunn Theatre
Joe Nichols in concert, one night only. Come and enjoy a small venue with a big act.
Lunch & Learn: #getyourlife
on Tuesday, 9 Apr, 3:00 PM
at The Indie Alley
Join us for a special weekly daytime workshop on Tuesday's at noon on how to get a hold of your life with Indie Alley's Ruth Kim. Prerequiste: Taken Work Smarter, not Harder series Wherever you are on the path of getting a grip on your life, you will learn how to maximi
San Rafael Updates
26AprJasmin Darznik - Song of a Captive Bird (College of Marin)
Event
Today at 07:00 PM - 07:00 pm
College of Marin Library at Kentfield Campus